2019 People's Choice Award Winner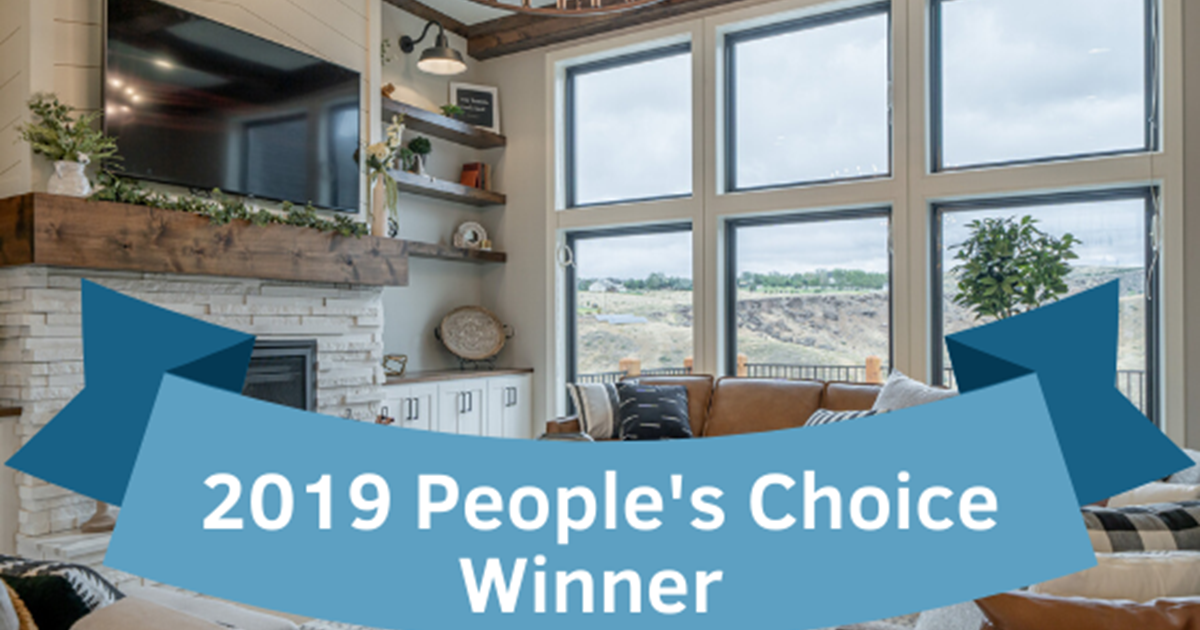 Guardian Homes proudly announces that one of our homes was selected as an Eastern Idaho Parade of Homes People's Choice Winner. Entry number three was awarded the 2019 People's Choice Award for Category E. This is the seventh year Guardian has participated in the Eastern Idaho Parade of Homes, presented by the Eastern Idaho Home Builders Association.
About Award-Winning Entry Number Three
This craftsman-style home is luxurious, has smart home features, and is packed with custom trim work and built-ins everywhere you look. The home totals 8,362 livable square feet with 2,637 square feet on the main floor, 3,694 square feet on the lower floor, 353 square feet on the upper floor, plus a spacious 787 square feet bonus room above the garage.
The home has six bedrooms and five bathrooms. The home's exterior is adorned with stone, wood siding, energy-efficient windows, and a large covered patio and deck. The main floor entryway opens up into a spacious great room with vaulted ceilings and custom built-in bookshelves, a large custom kitchen and island bar, walk-in pantry, laundry room, office, and guest bedroom. The upper floor features a playroom, an exercise room, and a craft room. The lower floor includes a dropped multi-tier theater room, four additional bedrooms, and a spa. 
The following EIHBA members helped Guardian make this home possible: US Bank, CastleGate Design, Yellowstone Lumber, Snake River Truss, Peak Glass, Rocky Mountain Supply, GTS Interiors, Discount Doors, Ferguson Bath Kitchen And Lighting Gallery, and Valley View Granite.
To view a gallery of this home, please click here.
About the Event
The 2019 Parade of Homes took place over the course of two weekends - September 12th through September 14th, and September 19th through September 21st. This is the seventh year in a row that Guardian Homes has participated in the Idaho Falls Parade of Homes.

Get in Touch
We are dedicated to giving you the best service possible. There is a reason why we have a reputation for being the best custom home builders, and soon enough you'll know why. Building quality homes is our specialty, and we look forward to working with you!