Custom Home Building Myths Debunked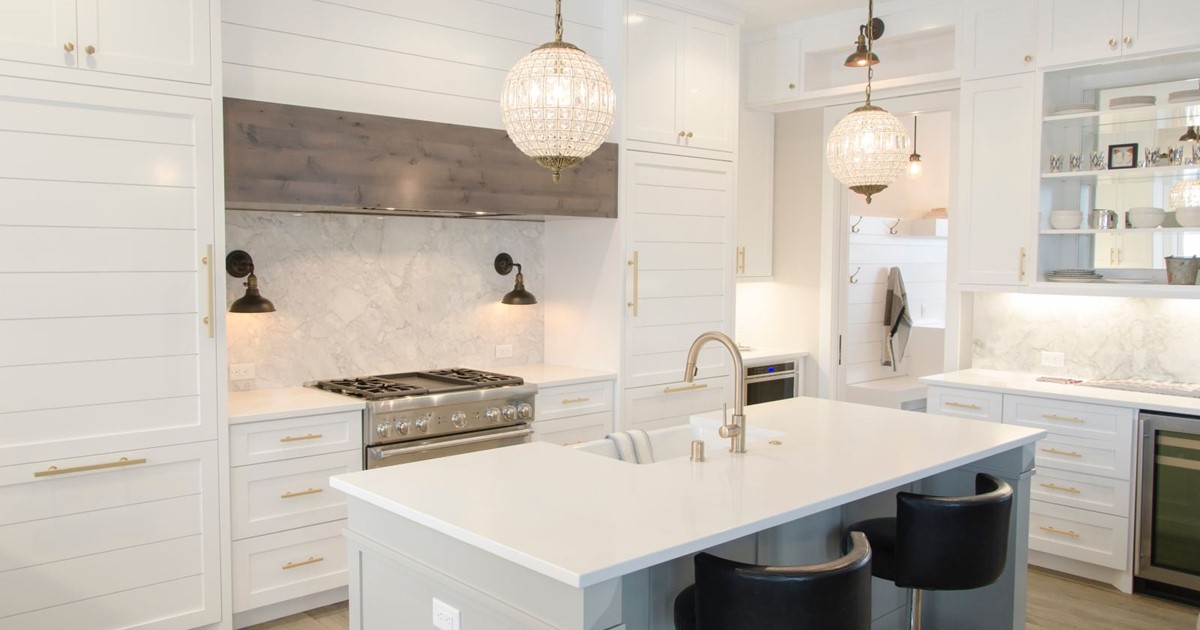 We can not think of anything better than living in a home that has been designed specifically for your taste and lifestyle. Custom homes reflect your personality and can be admired by you ad your guests every day. Everyone knows the finished product of a custom home is great. It's your dream home! We know that there are a lot of myths out there about the custom home building process that causes concern for many customers. Many people believe that custom homes take more time to build, and are generally more of a hassle than other traditional homes. The truth is, that many of those rumors about custom homes are in fact just myths. This is why we have set out to debunk some of the most common custom home building myths, so you know exactly what you can expect from the home building process with our team at Guardian Homes.               
Custom Home Building Myths
Myth 1: I Need to Know About Design
Many homeowners are often intimidated by building a custom home because they are afraid they have to do all the designing by themselves. This could not be further from the truth. When you work with Guardian Homes, you do not have to be an expert designer - that is what we are here for. You can be as involved in the designing process as you wish.. All you need to do is have an idea of what you want your home to look like. Bring in Pinterest boards, magazine clippings, or even sketches and you'll meet with our draftsman and home designer who can turn that vision into reality. At Guardian Homes, we have a dedicated team of designers and expert draftsman who you can meet with one-on-one to discuss what you're looking for, and who work hard to ensure you end up with the custom home of your dreams.
Myth 2: There are Hidden Costs
Another common concern of many customers coming into the home building process is that they'll end up spending more than they've budgeted for. At Guardian Homes, that is not the case. We use straightforward real-time pricing sheets that explain to our customers exactly what you'll get for your money, so there's never any question about what you're paying, and what you'll get. Our customers can review this daily to stay up to date on costs and progress. At Guardian, also take great lengths to stick closely to your budget throughout the building process—not just while you're making selections.
Myth 3: Custom Homes Take Longer
We have heard rumors that custom homes take longer to build. With today's technology, a custom home doesn't take any longer to build than any other home. There are a few factors that we cannot control, like the weather, but there is no truth to the myth that custom home building takes longer than building a traditional style home. Once a design plan is decided on, the building process is exactly the same as any other home, we're just building to your exact specifications. The only thing that can hold up building is the selections process, and we work closely with all of our clients to ensure all selections have been chosen by the time they need to be installed.
Myth 4: Custom Homes are Complicated
Building your dream home is exciting and we aim to take away as much stress as possible. While the process of building a custom home involves many steps, each and every one of those choices will lead to your completed dream home in the end, and it should be fun for you to go through and choose the selection that best fits your vision. Guardian Homes works hard to make the selection process hassle-free by providing options that are in your budget and to your taste, but not so many that you feel overwhelmed.
Myth 5: Communication is More Difficult
With a good custom builder like Guardian Homes, this myth is completely untrue. We believe that custom building can't exist without quality communication. We check in often to get your approval on selections and design plans. We also check in regularly to offer updates on the status of your new home. Our number one focus has always been communication and efficiency. We value your input on every minor and major decision, and we take great care to ensure you never feel out of the loop while we're working on your home.
Contact Guardian's Custom Home Builders
Building a custom home is be fun! You're creating the house of your dreams. We work with you to ensure that the process isn't a hassle. Our custom home builders will ensure you're always in the loop, and in charge of making every selection. We work to make sure you do not feel overwhelmed. If you've been considering building a custom home but were concerned by some of these myths, talk to the experts at Guardian Homes. Communication is always our number one priority, so we're here to answer any questions you may have about designing or building your custom home. For more information, call our office or send us a message online today.