Designing a Floor Plan For Your Custom Home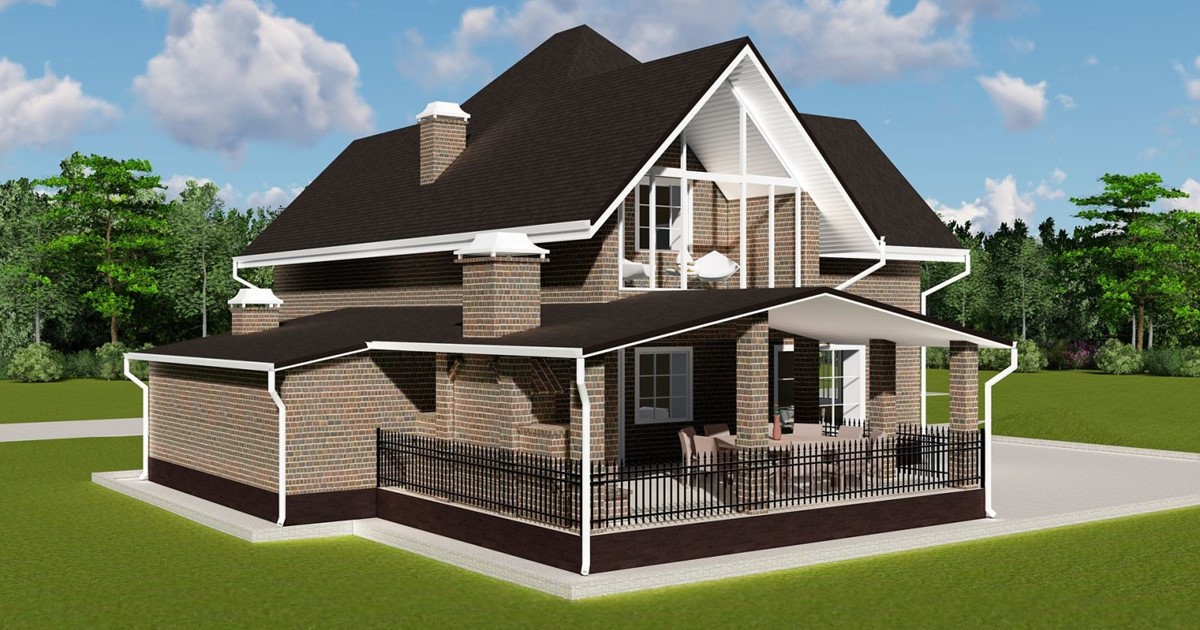 Have you ever walked into a home and fallen in love with the floor plan? Maybe the kitchen is your dream kitchen, or perhaps you love the open concept and the way the main level flows.  
Have you dreamt about combining elements from several of your favorite home designs together? If you love the thought of building something personalized for your family, new construction is the perfect way to get the best home drafting designs and customizations on the market today.
When designing a custom home floor plan, everything is customized for you and you get the final say in how the final layout of your new home comes together. If you're thinking about selecting from custom home floor plans, here are a few questions to ask first about the lot, your lifestyle, and if you want to grow with your home.
How Your Plot Affects Your Home Layout
Working with a custom home builder like Guardian will allow you to construct your home anywhere. Guardian Homes can help you build in the heart of the city, on a small plot of land just outside of town, and even in rural areas. Whatever you desire, it's easy for Guardian to make your dream custom house come true.
Keep in mind that lot size, shape, and location will influence the floor plan we draft for you. If the lot is narrow or long, it could be more conducive to build up several stories than have a sprawling ranch. If you purchased a lot surrounded by trees, we consider how the sunlight flows across your property.  We also factor in septic, well, and drain field locations.
Guardian has been building custom homes for over fifteen years and is aware of any requirements or regulations that might be in place in the location you're thinking about building. When you work with Guardian, we help you design a floor plan that is appropriate for your lot.
Drafting A Layout To Fit Your Lifestyle
When you build a custom home with Guardian, we ensure that your home fits your lifestyle.
If you love the outdoors, then a large mudroom is a must. Do you entertain friends and family every weekend? Then a central kitchen and open concept living space are essential. We work with you to design and draft a unique layout that fits your family and lifestyle.
From home office spaces to custom movie theatres, and fun children's playrooms, Guardian knows how to make each member of the family feel at home in their new Guardian-built custom home. Our expert draftsman will work with you and the rest of the Guardian Team to design and draft a home design that you not only love today, but that will be lasting as your family grows.
Incorporating Storage in your Custom Floor Plan
We know that when it comes to storage, you can never have enough. One of the main reasons people move is because they run out of space. If you feel like your home is closing in on you, consider designing a custom home with Guardian Homes. We stay in front of the latest build trends and offer our expertise on how best to utilize your space in the planning process.
Guardian customizes homes to efficiently use all the space available, leaving no wasted space! In the past, we have added a closet underneath the stairs, built a walk-in pantry just off the kitchen, and added built-in storage to master suites. We have even built individual cubbies in the mudroom for kids to have their own drop-off areas.
Custom Build with Guardian Homes
Are you ready to work with our custom home builders to build your dream home? Let's get started! We help you build the home of your dreams while maximizing your finances in the process. Learn more by contacting us today and we will help you get the process started.