Guardian Participates in Idaho Falls Construction Combine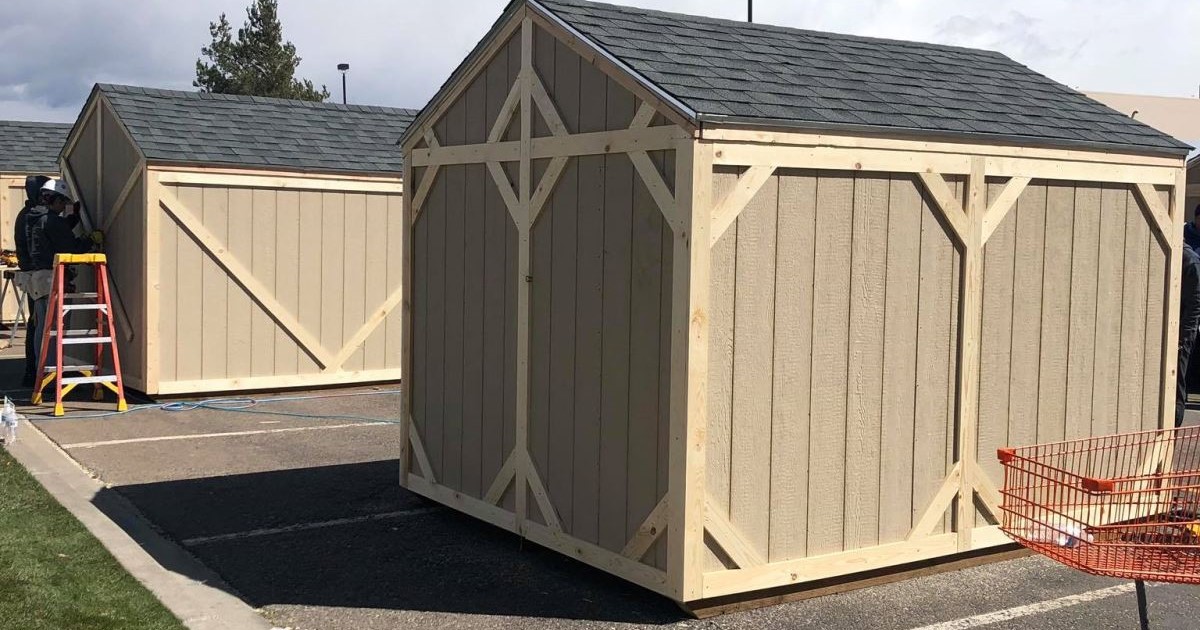 The Guardian Homes team recently participated in the first annual Idaho Falls Construction Combine put on by the College of Eastern Idaho.
Sponsors of the event included The Eastern Idaho Home Builders Association, Home Depot, College of Eastern Idaho and other local businesses.
This two day event took place at Home Depot and involved over forty students from local colleges and high schools.
Helping Students, Veterans, and Our Community
The main goal was for the students to learn construction skills and put their handyman and woodworking skills to use. Students were trained in different stations including electrical, plumbing, drywall, masonry, cement, roofing, framing and flooring.
Guardian Homes was one of twenty contractors to work with the area students and teach them how to design and construct sheds. We specifically helped the students put the pieces together to complete the project and we had a lot of fun doing it.
"The Guardian team had a great time working with the students to frame and construct two sheds," said Curtis Ward, owner of Guardian Homes. "This is an event that we will now look forward to for years to come."
Both owners of Guardian Homes guided their own teams to create structurally sound and aesthetically pleasing sheds.
In total, ten wooden sheds were build and donated to local disabled veterans and veteran support organizations. The sheds will be presented to recipients in a special ceremony.
Get In Touch With Guardian Homes
Want to know more? Get in touch with us. We are happy to answer any questions you have have about this event.