Incorporate Shiplap in Your Custom Home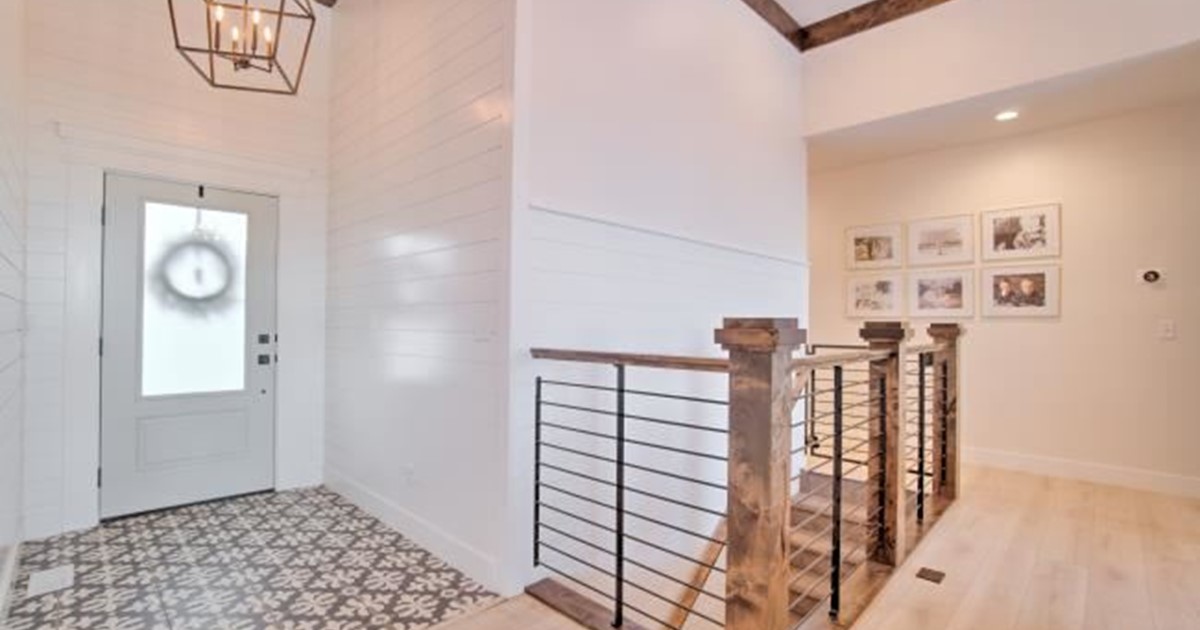 Shiplap has become extremely popular recently because it is so it's so versatile, it can work in almost any room in your home, and is visually attractive. While white shiplap is definitely the most common, it also works in different wood textures and paint colors. Shiplap instantly gives any room rustic charm and subtle texture.
If you do not know what shiplap is, shiplap is a kind of wooden board that's historically used for exterior sheds, barns, and other rustic buildings. By definition, shiplap is a board milled with a halved groove that leaves a distinctive reveal line. In today's interior design world, shiplap is used in interior spaces in the home including: kitchens, bathrooms, foyers, bedrooms, and virtually anywhere you see fit.
Places We Love to Use Shiplap
We've rounded up our favorite spots to use shiplap in your home:
1. Shiplap Foyer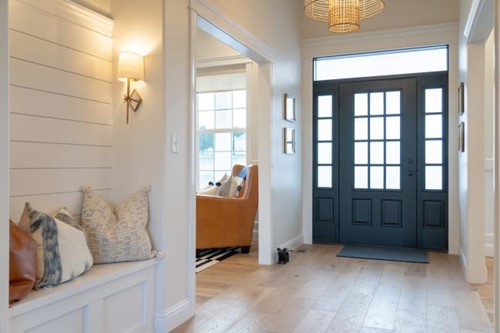 Another small space option for shiplap is to use it in the entryway of your home. The bright white works very well for this little alcove. Trendy pillows on the bench, and silver light fixtures carry the clean look throughout.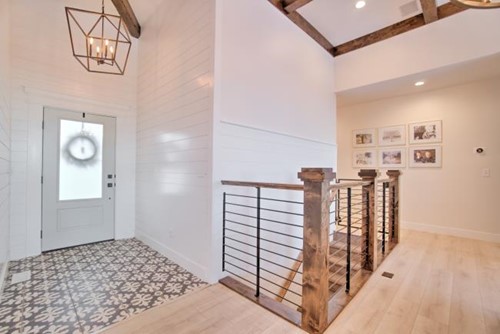 Make a statement with shiplap in your new home's entryway. This Guardian home utilized white shiplap for a crisp clean look with a modern and rustic flare.
2. Shiplap Mudrooms & Laundry Rooms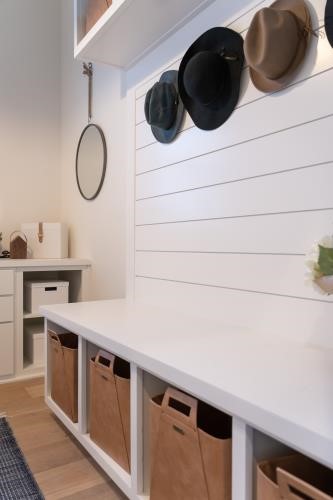 This fun bench is in the mudroom of a home equipped with a basket and hook for each member of the family. The white shiplap was incorporated to provide a cohesive farmhouse look throughout the home.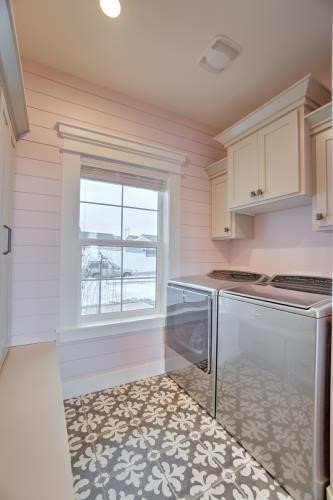 Pink shiplap was used in this laundry room to add a punch of color to this space and complement the fun tile. It is a uniquest twist to an otherwise monotonous space.
3. Shiplap Bedrooms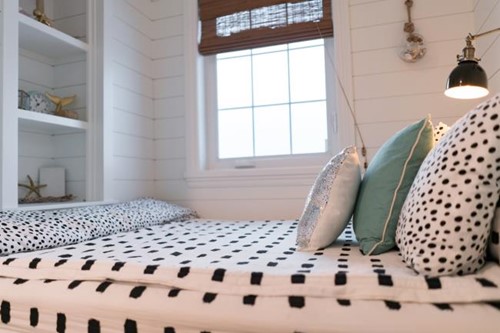 White shiplap was used in this kids room on all four walls from floor to ceiling to provide texture. The bookshelves are also lined with shiplap to be cohesive.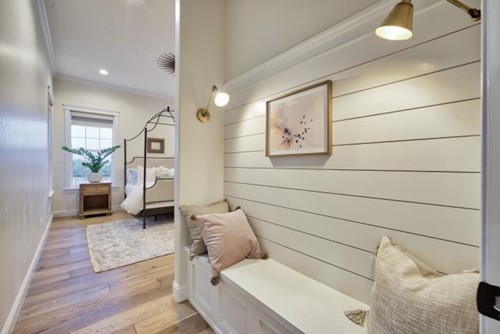 Guardian loves incorporating bench areas to optimize space in our custom homes. This homeowner requested that we design a bench in their bedroom hallway as a place to sit and read a book or have some quiet time.
4. Shiplap Fireplace Walls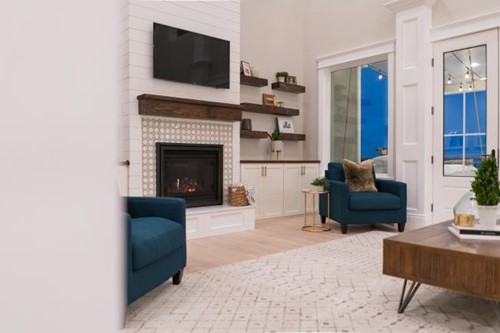 Spice up your fireplace with shiplap like this Guardian homeowner. We absolutely love the way the mantle, fireplace tile and shiplap work together to complete this space. This is one of the great benefits of a custom home. Homeowners are able to express their unique style and add personal touches.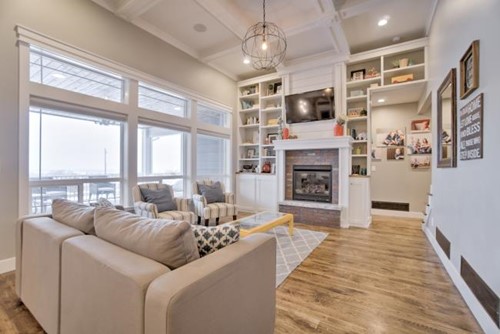 5. Shiplap Bathroom Walls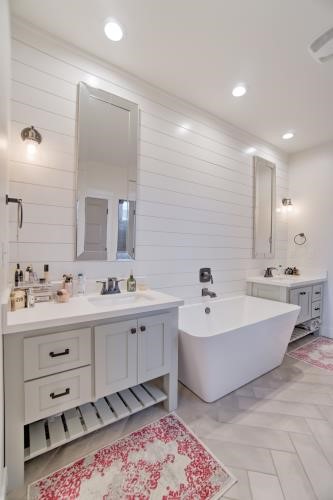 Another great room to incorporate shiplap in is a bathroom. This homeowner decided to adorn the main wall with shiplap as a focal point.

Using Shiplap in Your Home
Do you love shiplap? We think it is a lovely way to brighten up any room. Modern or contemporary, shiplap can be found in most of our homes. White shiplap walls will always be a classic, but what about painting shiplap? Geige, blue, green, any color you choose can perfectly customize and accent your space.
If you are excited about shiplap and want to learn how you can use it in your new home, please contact the home building experts at Guardian Homes.