New Home Building Advice Concerning Upgrades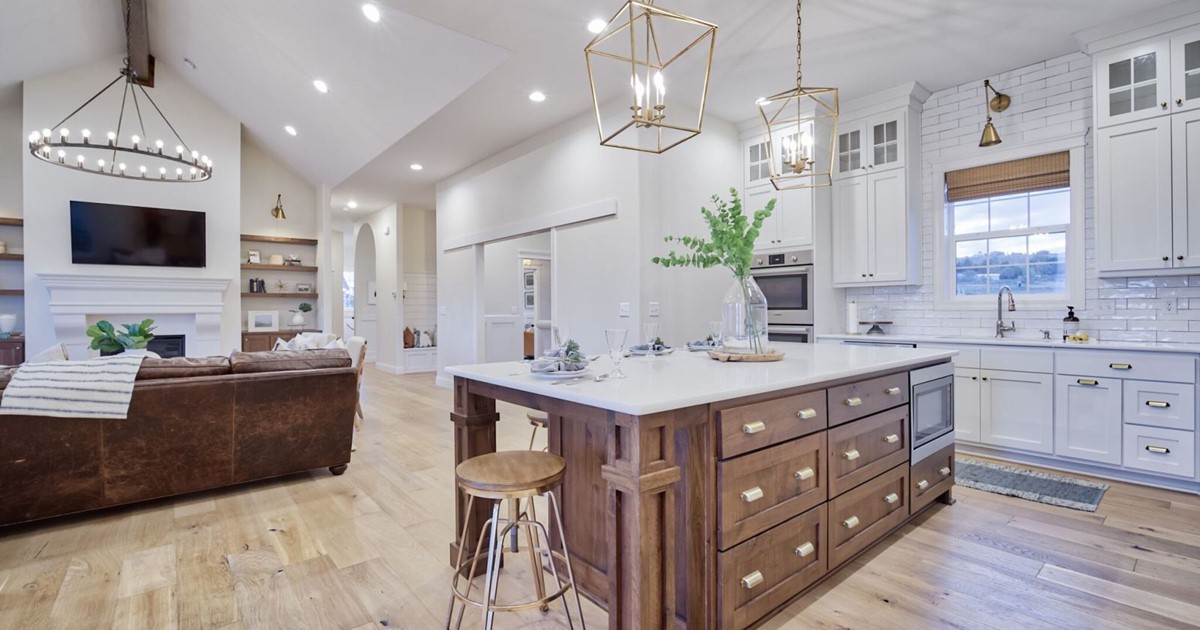 Building a home with Guardian is fun! Quality craftsmanship, personal attention, and total customization are the staples of a Guardian Home. You get to pick out each and every color for every aspect of your new home. It is a true dream come true.

Truly Custom Experience
Once you've decided to purchase a new Guardian-built home, it starts with your ideas and we design a floorplan custom for you or you can choose from examples in one of our available communities. From there we can begin reviewing all the custom options available, followed up by your personal selection of features and finishes with a Guardian Homes interior designer.
Any feature you would like to see in your new home can be achieved by Guardian. We can build unique one-of-a-kind designs that stand apart from other homes. We know you have dreamed about your perfect kitchen, countertops, and cabinets. Choose trim, woodworking, and an endless possibility of finishes, Make your dream a reality and custom build with Guardian Homes.
From pouring the foundation to framing, and watching the home take shape - you are included in the process one hundred percent. When you work with Guardian Homes, we provide you access to our builder system which shows you updates, pricing, and more. This unique feature ensures your involvement the entire step of the way.
Make Investments in Your Upgrades
Windows

. When it comes time to make your house a home - upgrades can make a huge difference and even affect reselling value. Believe it or not, windows are an extremely important aspect of your home. Natural lighting can transform a room and help with energy costs.

Kitchen

. Often considered the heart of the home, your kitchen is certain to be a gathering spot for your family and friends.

A great way to add both value and style to your kitchen is by upgrading the cabinetry and

appliances.

Other popular upgrades that will make your kitchen stand out include large center islands, specialty lighting, and your choice of granite countertops.

Flooring

. When it comes to flooring options, you want something that is durable and long-lasting. Select from tile, wood, carpet, and more for your new home.
Get Started Building Your Home
Take the stress out of buying a new home and choose to build a custom home on your lot with our team of experienced home builders. Trust that we know this industry and can ensure that we are able to build exactly what you want and within your budget. The freedom to choose is yours! With Guardian on your side, anything is possible.
Feel free to stop in our showroom to see our samples. You can also reach out to us online.