People's Choice Winner Category D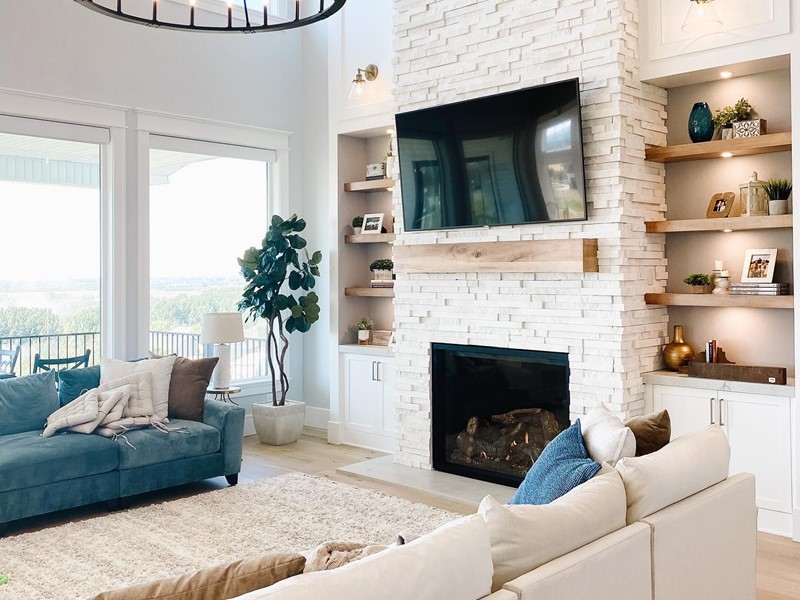 Friends, we did it again! House #8 on Parade of Homes 2020 won the People's Choice Award for Category D. All of us at Guardian Homes want to thank those of you who visited and voted for this home. We love what we do and we love sharing it with you! 
Every year we look forward to entering a home in the Parade of Homes Idaho Falls and we knew 2020 was going to be great. Despite the current pandemic, this year was met with enthusiasm and added technology. It may have looked a bit different - with all the face coverings, and hand sanitizer upon entry, but the event was filled with the same fun and excitement as all the years prior. 
Seeing the event grow over time to become what it is now has been equally as exciting. Everything from the tour of homes, to the magazine, and the coverage by EIHBA, The Knowsy Neighbors, and other local agents took the event to the next level. 
Showcasing our work and hearing feedback from the community are very important to us. We enjoy seeing your smiling faces and hearing what it is you like most about our homes. We take the information gathered to ensure we provide the highest quality of customer service to our future clients.
This home would not have been possible without our vendors, subs, and homeowner/designer Leila Faye Design. Seeing everything come together to create this unique and one-of-a-kind home has been rewarding in itself. It takes a lot of moving parts to put a home this size and with this much detail together. 
Words cannot express the level of gratitude we have for winning this award, because it means that we are doing the best of the best in homebuilding. This proves that our peers see the hard work and craftsmanship we put into every home we build. and continue to support our company.
To see more of this home, check out our Boulder Creek Manor portfolio. For more details, contact our home builders in Idaho Falls.
Get in Touch
We are dedicated to giving you the best service possible. There is a reason why we have a reputation for being the best custom home builders, and soon enough you'll know why. Building quality homes is our specialty, and we look forward to working with you!