Top Reasons to Build Your Custom Home in Idaho Falls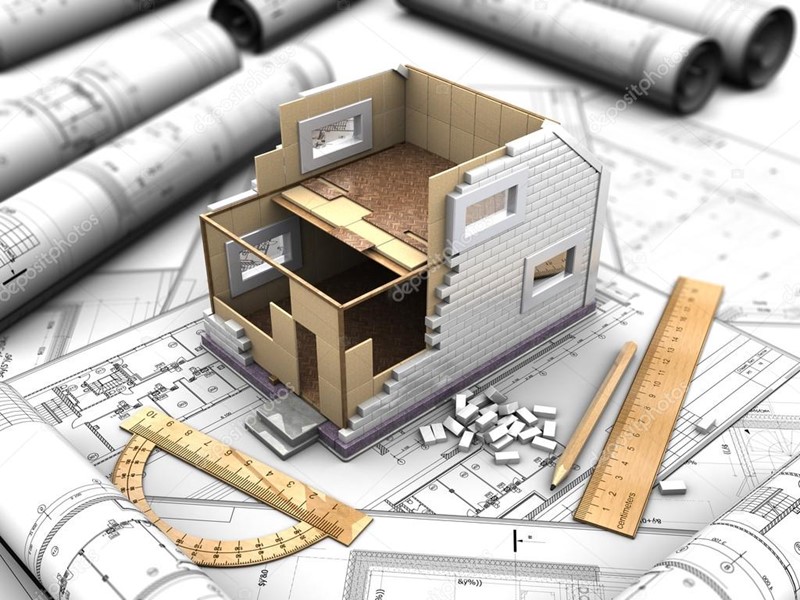 2022 is behind us, and boy—what a ride the real estate market has taken us on over the last year.
At the beginning of the year, interest rates were still some of the lowest we had ever seen—around 3%—giving buyers incredible purchasing power and putting a demand on the market. Throughout the year, we've seen interest rates for home loans nearly double—now closer to the 6% range—decreasing purchasing power for buyers, yet home prices have remained stable. 
Many have been left wondering if now is a good time to make any real estate decisions and if now is the right time to finally build your dream home. We're here to explain why now is a great time to build your custom home in Idaho Falls. 
Why Build Your Home in Idaho Falls
Why Idaho Falls, specifically? You know what they say—location, location, location. We may be a little biased, but Idaho Falls is the not-so-hidden gem of the Gem State. Located in Southeast Idaho, Idaho Falls is the largest city outside of the Boise metropolitan area, with a population of approximately 70,000 people and a metropolitan population of about 150,000, including the surrounding towns of Ammon, Iona, Rigby, Ririe, Ucon, and Shelley. With so much outdoor recreation close by, a strong job market, a competitive real estate market, and a low cost of living, Idaho Falls is a great place to build your custom home. 
Competitive Real Estate Market
Idaho was the fastest-growing state of 2022, with a population growth of 2.12%, according to World Population Review, which also credits the state's affordability and strong job market for the increase. All of the people moving to our state need places to live, which is one factor that helps the housing market and home values to remain strong, even as interest rates have been on the rise. In fact, as of October 2022, the median home price in Idaho Falls was up 7.3% compared to October 2021. 
If past trends can tell us anything, it's that in the long term, home values tend to increase over time, making yesterday the best time to start building your dream home. But if you can't start yesterday, you can do the next best thing and start today.
Low Cost of Living
While Boise, the state's capital, has a cost of living index well above the national average, Idaho Falls still rates below the national average of 100 with a cost of living index of 93.1. Although transportation costs are slightly higher than average, utilities, groceries, housing, and healthcare all help significantly bring the overall costs of living down. 
The Snake River falls that give Idaho Falls its name also help significantly lower local residents' utility costs. The waterfalls help provide clean hydropower electricity, contributing about one-third of the electricity and keeping costs particularly low for those that live within city limits. The cost of electricity in Idaho Falls is $0.03 cheaper than the state average per kWh and half the national average per kWh.  
Strong Job Market
In addition to having a low cost of living, Idaho Falls has a strong and stable job market. In fact, the city was recognized nationally by the Milken Institute when they ranked the city as the top performing "Small City," taking into account job creation, wage gains, and GDP growth. The city has lower unemployment and better recent job growth than the national average and is also predicted to have better future job growth, according to Best Places to Live. 
Some of the biggest employers in the area are the Idaho National Lab, the Idaho Falls and Bonneville county school districts, Melaleuca, and the Eastern Idaho Regional Medical Center. The College of Eastern Idaho is another employer and local resource for residents to get an affordable education in various trade industries and provides internship opportunities with local companies and businesses. These employers, among many others, all help to provide a multitude of jobs in the engineering, medical, agricultural, government, teaching, and service industries. 
Recreation & Outdoor Adventure
Idaho Falls is a paradise for anyone who loves adventure or simply getting outside for some fresh mountain air. Whether you enjoy warm-weather activities like fishing, hiking, camping, rock-climbing, boating, or off-roading, or colder activities like skiing, snowboarding, snowmobiling, or hunting, the possibilities are endless! Idaho Falls is less than a two-hour drive from both Yellowstone National Park and Grand Teton National Park, in addition to state parks like Craters of the Moon, Harriman State Park, Bear Lake, and millions of acres of BLM-managed public land. 
For those who prefer to stay a bit closer to home, the Snake River runs through town, providing recreational opportunities and beautiful scenic views right in our backyard. Kelly Canyon Ski Resort and Heise Hot Springs are only a 30-minute drive out of town, giving more local access to all the recreation mentioned above. Idaho Falls is also home to multiple movie theaters (including an old-fashioned drive-in), stage theaters, museums, golf courses, and multiple local parks. The city also just celebrated the opening of a new state-of-the-art arena & event center, which will allow more opportunities for touring entertainment acts and sports teams. 
If you're really lucky, you might be able to convince a local to show you where to pick wild mountain huckleberries while they're in season. Or maybe they'll show you their favorite local hidden, hot spring. Idaho Falls has something for everyone, and we're confident that if you choose to build your forever home and settle down here, you won't regret it. 
What Guardian Homes Can Do For You
Guardian Homes is an award-winning home-builder with a reputation for building beautiful luxury custom homes. We have been in business since 2007 and have the knowledge and confidence to help you with every step throughout the home-building process. Whether you're just starting out and need help finding the perfect location or already own your land and need help beginning the building process on the ideal custom home for your property, we at Guardian Homes would love to help you build your custom home. 
Get in Touch
We are dedicated to giving you the best service possible. There is a reason why we have a reputation for being the best custom home builders, and soon enough you'll know why. Building quality homes is our specialty, and we look forward to working with you!