What is the Guardian Homes Difference?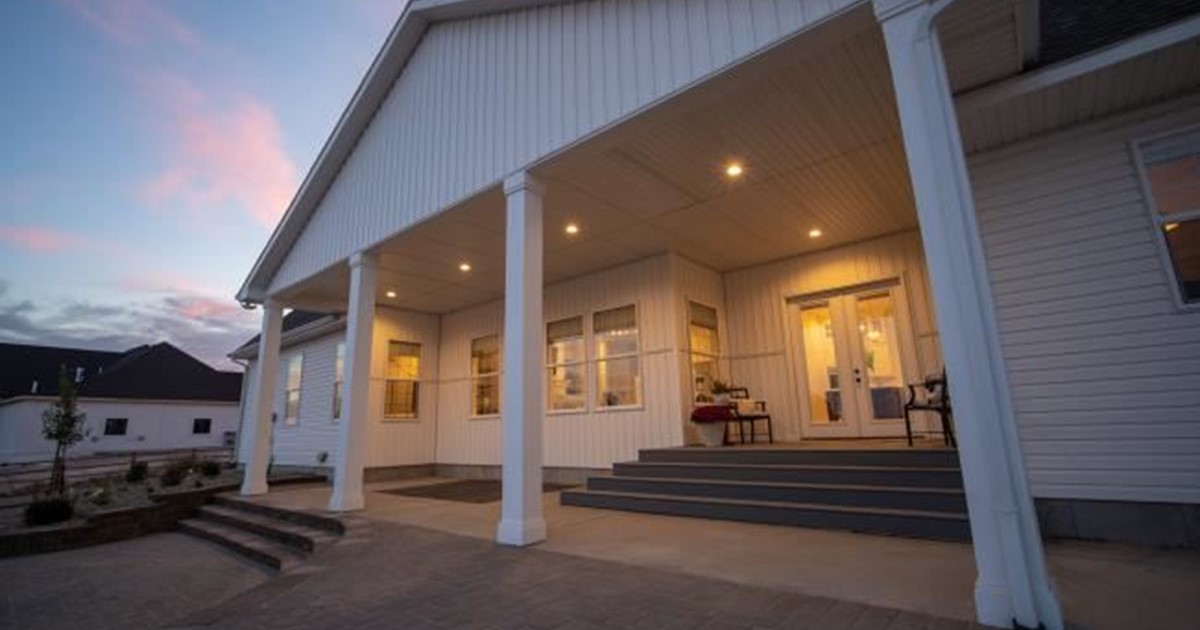 There are a lot of home-building companies out there. Knowing who to choose to build your home can make all the difference so your custom home is built just the way you want it.
You'll want to look for a home building company that is a step above the rest; a company that stands out from the others. A company that offers you a unique home building experience. That is exactly what we, at Guardian Homes, can offer you.
What, exactly, is the Guardian difference? Read on to find out.
Guardian Homes Offers Completely Customizable Floor Plans
Are you looking to have a house constructed on your property? If so, you have probably spent a lot of time thinking about what design is going to work best for you. What sets Guardian Homes apart is the variety of plans we can design.
Guardian Homes designs custom floor plans so that you can have your house constructed exactly the way you want. You can choose from a wide array of styles and various options. From the number of bedrooms or bathrooms to layouts and other details, Guardian Homes can build the perfect home for your family.
Are you planning to have a lot of dinner parties and other entertaining at your home? You can have your kitchen, outdoor patio, and living room customized just for that purpose.
Do you have, or are you planning to have, a big family in your home? Guardian Homes can help you prepare for that, too.
Guardian Homes Provides Top Quality Work
Guardian Homes prides itself on a one-of-a-kind commitment to quality work. There are several ways we are able to ensure the quality of the homes we build, starting in the planning stage.
Our professional draftsman designs floor plans with a keen eye and attention to detail so that the quality of the home is assured. We also choose their suppliers carefully to ensure the homes are built from only the best quality materials and with trusted trade partners.
Guardian Homes has been partnering with various highly reputable suppliers for many years, this means both amazing quality and incredible value for our customers.
Guardian Homes Will Work With Your Budget
All too often, we've heard of home building companies surprising you with charges and unforeseen costs, leaving you with a home you can't afford. Every home is designed and built per each family and budget.
At Guardian, we offer real-time progress and budgeting updates and complete cost transparency. Before getting the process started, you'll discuss your budget and loan options with one of Guardian's professional consultants. Your consultant will then work closely with you, discussing everything from the initial home design to upgrade options. We want to earn your trust and work within your budgets, with no surprises.
Guardian Homes Offers the Best Customer Service
Having your home built from the ground up should be an exciting experience and Guardian Homes strives to ensure that every customer enjoys the home building process. This is not something you want to rush through or get over with. At Guardian, we make it fun and hassle-free for our customers through each phase of the home building process.
Many of our satisfied customers can attest to the fact that Guardian Homes goes out of the way to provide anyone working with us with an amazing experience.
Contact Guardian Homes
The Guardian Team guarantees complete client satisfaction. We offer unmatched customer service and quality craftsmanship. Contact a Guardian team member today to discuss building your dream custom home.