Luxury Home Builders in Idaho
If you are considering owning a new home in Idaho contact our team of award-winning luxury home builders. We have experience working across the state of Idaho including the counties Bingham, Bonneville, Fremont, Madison, and Teton. Reach out to Guardian Homes in Idaho to get started building your dream home today! Whether you already own a piece of land or are looking for a lot to buy, we can help guide you every step of the way. Our goal is to provide a seamless home-building experience and provide the highest quality product that will last a lifetime. 
Meet with the Guardian Homes Team
Come meet with us at our showroom to consult with our onsite luxury home building team about your new custom home. We service all communities throughout the state of Idaho, including but not limited to: Ammon, Blackfoot, Idaho Falls, Driggs, Island Park, Pocatello, Rexburg, Swan Valley, and Victor.
Guardian Homes Office in Idaho

Award-winning luxury home builder in Idaho.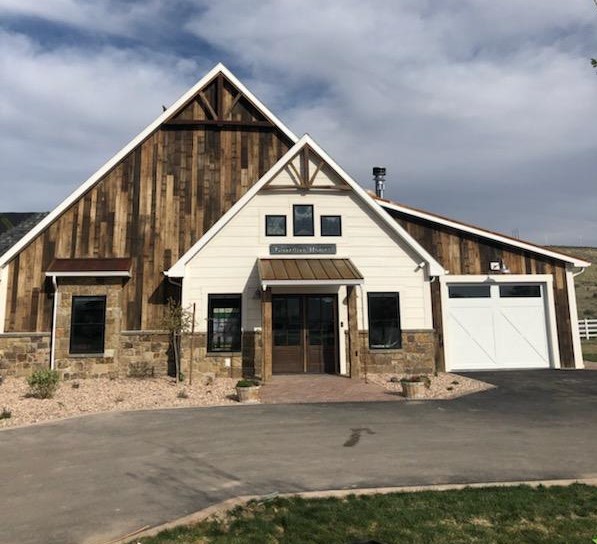 Previously Built Luxury Homes in Idaho
Providing the highest standard in luxury home building.
Build A Luxury Home in Idaho
Ready to turn your dreams of owning a luxury home into reality? The award-winning team at Guardian Homes can take you from vision to luxury living. We're there every step of the way, working with you to create a thoughtful, custom design and delivering finished, high-end living for your enjoyment.
Choosing a custom home builder is a big decision; one that we don't take lightly at Guardian Homes. The customer service you can expect when you work with our experienced team is unprecedented: 
Our focus is and will always be delivering on your vision for your home. We want to know what the home of your dreams looks like and feels like, and then deliver an end result that's better than you ever imagined. 
To ensure you remain at the center of the project, we can work with the plans you bring or design a custom, luxury home for you based on your needs, preferences, and personal style.
High-quality 3D renderings are available to you and give you the opportunity to envision the end result before you ever even commit to the project, offering you the creative freedom to make the adjustments that make the house a home.
Building a custom home is a momentous experience for each of our clients, and we recognize the privilege it is to be entrusted with such an integral moment in your lives. It's important to us that you know exactly what to expect, from the initial consultation, when we get to know each other, to the completion and delivery of the project.
Our promise to you is this: We will be available and trustworthy. We take quality seriously and believe that when it comes to building homes, it's all about the details. We are transparent. If there's something we can do or we run into a snag along the way, you'll be the first to know. We are experienced and organized. We know how to execute the seamless build of a home. For us, this is a long-term relationship. We provide a warranty phase after the build of your home and here to support you then and beyond.
For your convenience, we serve a myriad of cities in East Idaho including Idaho Falls, Ammon, Driggs, Rexburg, Pocatello, Island Park, Swan Valley, Victor, and more. Whether you're ready to nestle a country ranch on the Snake River or build a mansion in Teton Valley, Guardian Homes is your partner from start to finish. 
The first step is scheduling your initial consultation so we can learn more about your vision and share transparently how we can help you bring it to life. You can contact us online today to get that consultation scheduled - we're looking forward to earning your trust.
We were very happy with Guardian Homes as our builder. They helped us draw the house exactly how we wanted it and were great to work with. We were pleased with the timeline and the final result and frequently recommend them to anyone looking to build.

J. Geary
If you are looking for experienced builders in Idaho Falls, you can trust the home builders from Guardian Homes. I can tell you from my experience that they will construct anything you draw on a plain sheet of paper

M. Corner
Thank you, Curtis Ward and everyone at Guardian for doing a fantastic job! I love my house. The folks at Guardian are dependable, thorough, budget-conscious, and honest. I couldn't have asked for a better experience. Highly recommended!

P. Flynn
We chose Guardian to build our dream home because we were impressed with the quality of their work and their willingness to let us be closely involved. Starting with the opportunity to custom design our home to the point in time when we moved in, they provided excellent service. They and their subs never made us feel as if our requests were too trivial or our questions too dumb. They listened carefully, offered options for us to consider, then built what we had in mind even when it wasn't always easy for us to describe our vision. We waited a really long time to build our home, so we wanted not only quality workmanship but also a great overall experience. Guardian delivered that for us. Thank you for building our dream home.

L. Borba
We were amazed by the speed of your home building service. When we decided to build our new home instead of buying a constructed one, we thought it could take 6 months or so. When we hired Guardian Homes we knew that you are one of the good builders in Idaho Falls but we didn't know how amazed we would be when you finished the project. We were amazed that you managed to build the house not in 6 months but in 60 days! What we thought when you called us was "Well, that was fast!". Two days later when we came to the construction site we were surprised of the beautiful look of our new home. To tell you the truth, on the computer image the house looked worse. When we saw it ready we felt that our dreams have become truth. It is a feeling that I can't describe, only other customer of yours know what I am talking about. So anyway, I would like to thank you for professionally building our new home and for the joy that you gave our family with your fast and quality work.

L. Powell
We are building a home now with Guardian Homes. Only three weeks from completion. Kaleb and Devan are fantastic! They truly focus on quality. This is our dream home, and we are so happy with their attention to detail!

J. Boyle - Facebook
They build a beautiful home that definitely stands out from the rest of the "cookie cutter" looking new builds in Idaho.

B. Dybka - Facebook
Get in Touch
We are dedicated to giving you the best service possible. There is a reason why we have a reputation for being the best custom home builders, and soon enough you'll know why. Building quality homes is our specialty, and we look forward to working with you!
GUARDIAN HOMES
Luxury Custom Home Builder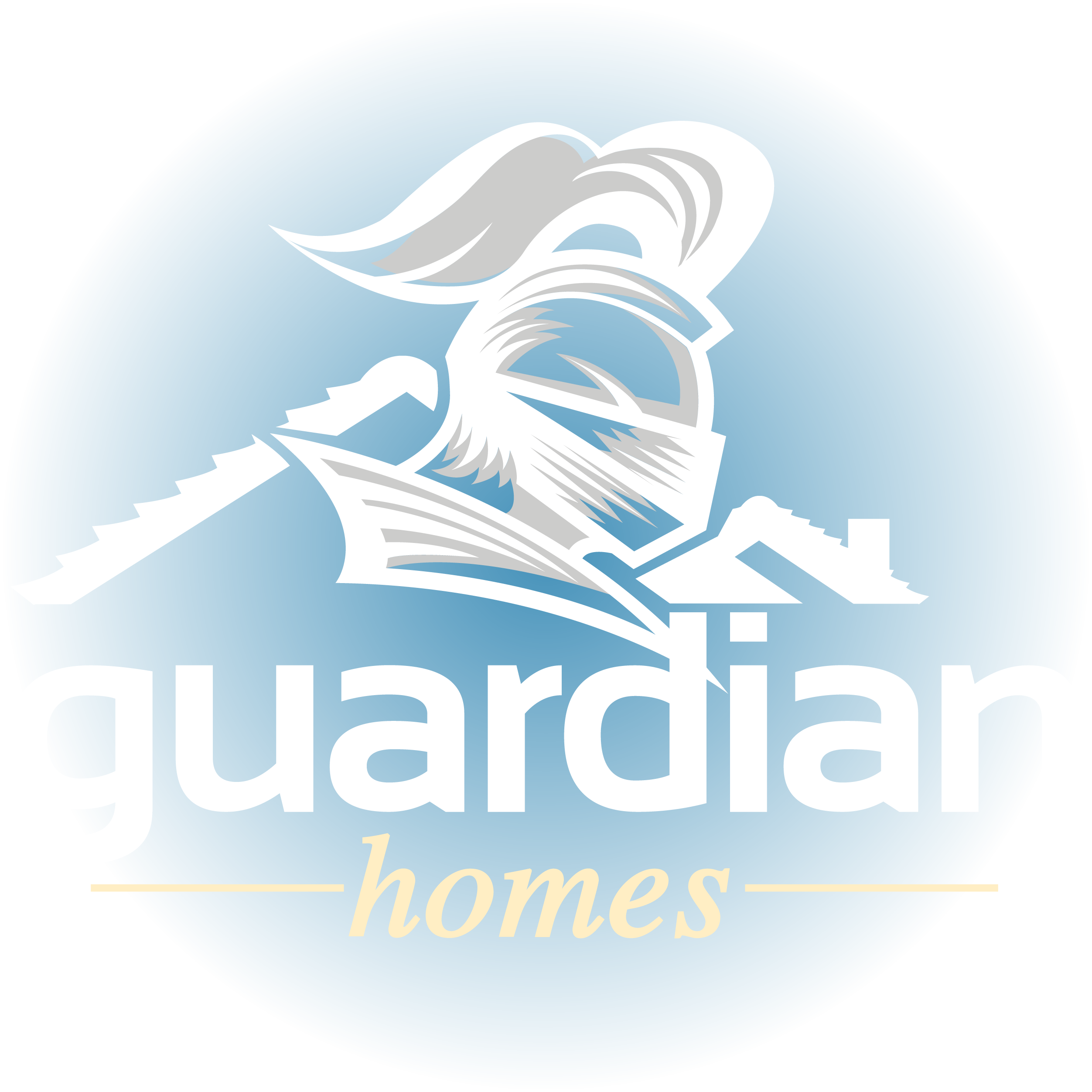 Open Monday to Friday: 8:00 am - 5:00 pm
Open Monday to Friday: 8:00 am - 5:00 pm