The Magnolia
The Magnolia is currently our largest floor plan available. This home has a true entry area with great space to place a table and set your keys down. The main floor living space is at the back of the home, with the living room popped out the back. This great room space is really great! The kitchen and dining areas have ample space, and the pantry is so big, it will be sure to store all of your food and more. The laundry is conveniently located near the main floor bedrooms and the large master suite runs the width of the home and is tucked away from main living areas. The basement boasts three bedrooms with large closets, a full bath, great room and a lot of storage space!
Specifications
4,131 Total Square Feet

2,039 Main
2,092 Basement
3-Car Garage Standard

6 Bed
3 Bath
Available in Farmhouse, Modern, and Traditional Elevations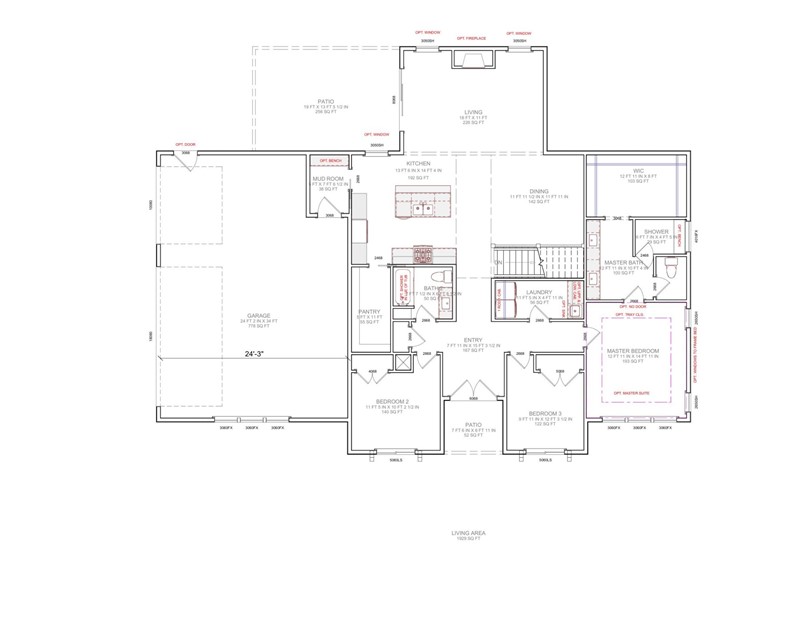 ---
Get in Touch
We are dedicated to giving you the best service possible. There is a reason why we have a reputation for being the best custom home builders, and soon enough you'll know why. Building quality homes is our specialty, and we look forward to working with you!