Buyers Guide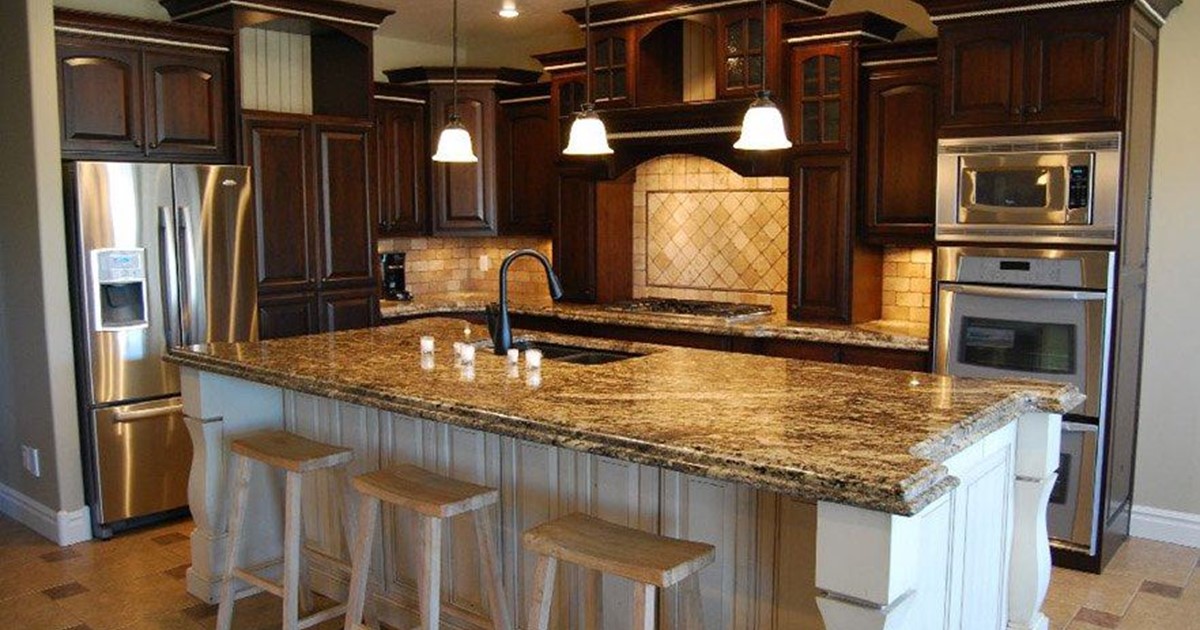 Guardian Homes are truly custom homes. As a new homeowner, you get to choose from endless options. Everything from staggered studs, to ceiling height, and interior hardware or finishes – you can customize as much or as little as you want.
Guardian Homes Buyers Guide:
Staggered Studs: when the studs are staggered, the insulation goes around the studs. This eliminates the "thermal bridge" between the inside and outside of the home.
Ceiling Height: An 8 ft ceiling on the first floor has become the standard in today's market. We give the option for new custom homes to incorporate more spacious 9 ft ceilings, as well as, vaulted ceilings.
Insulation: There are three types of insulation that we typically use. For basement walls, we like to use batt insulation that has a value of R11. For the main floor walls and rim joists, we like to use blown-in Cellulose insulation that has a value of R20. For attic spaces, we do blown-in Cellulose insulation as well which has a value of R55. We would recommend using a 1" Foam insulation if you will be in the home a while, which enhances your main floor walls to the value of R25. By doing so, it will also seal your home making it air-tight and prevent thermal leakage.
Concrete Finishes: There are many various finishes that can be applied to the concrete. A smooth finish is commonly used in a garage. This makes it easier to sweep and keep clean. A broom finish is applied by sweeping a broom over the wet concrete. This allows for better traction and grip. A sweat finish gives the concrete a more patterned finish. Stamped concrete has become popular most recently. This allows the concrete to mimic many different materials. Colors can also be applied to the concrete to give variety. Price depends on the concrete finish and color. Asphalt driveways can also be used in many ways. Asphalt can be by itself or used with a concrete border or a stamped concrete border.
Decking and Railing: There are a few types of decking material we can put down. The most common is Trex, which is a plastic/wood composite. We have also used flagstone, brick, and tile for decking. Metal, Vinyl, Wood or Trex are the types of railings we put in for you.
Pre-wire: This is something we like to do before we cover up all of the walls in new construction projects. We can run speaker wire, camera wire, and HDMI cabling throughout the house. This is something you can do yourself or we can go ahead and get it done for you. We can go as high-tech or as simple as you would like.
Drywall: There are a few new corners out there that many people do not know about – bullnose, chamfer bead, and square. They cost the same but are new styles that come in a variety of sizes. The texture on drywall comes in many different styles – santa fe, smooth and orange peel.
Electrical finishes: There are a few colors of outlet covers available – misty white, euro white, beige, grey, and chocolate. We also offer two options for the switch type - The Toggle Switch or the Rocker Switch. We also like to put the exterior lights on a timer so when you come home late, your home is well lit.
Exterior Coverings: Downspouts are more effective than chains. Chains are more appealing to the eye. Soffits and Fascias are put on the home just for looks. When the roof hangs over the house the exposed underside is called Soffit. The exposed horizontal band at the end of the rafters is called Fascia. There are many colors to choose from when it comes to Soffit and Fascia.
Roofing: We recommend using Malarkey shingles for roofing, Malarkey offers a variety of colors. 
Siding: There are many various options when it comes to choosing siding; Vinyl, Hardie Board, and LP Smart. LP Smart looks like regular wood with additional benefits. LP Smart is more durable and consistent than regular wood. It doesn't warp and shrinks like wood.
Garage Door: At Guardian, we use C.H.I overhead garage doors. There are many different colors and styles to choose from.
Interior and Exterior Doors: There are many styles of interior doors available for your picking. We use Masonite - styles vary from craftsman to modern. For design purposes, we try to match the interior door style to the exterior door style as much as possible, with the front door being the exception. To increase your home's curb appeal, we like to dress up the front door with a window or with a stain-grade door. For back doors, we like to add windows to let additional light in if desired. We like to use Therma Tru doors.
Flooring: There are many flooring options for you to choose from to help your home have the right feel. We have a list of local flooring suppliers we suggest.
Interior Hardware: Interior Hardware comes in three main colors Oil Rubbed Bronze, Brushed Nickel, and Chrome. You also have the choice of either a knob or a lever handle for your doors.
Counter Tops: We offer a range of different types of countertops. Feel free to stop in our showroom to see our countertop samples or visit one of the local suppliers to help with your choices.
Trim: Interior trim in our newly built homes is one of the things that has many options to choose from. We can do custom headers and arches. We would be happy to show you various options that are available to you and help you determine what your style is.
Window Wells: There are a few viewing options for window wells. There are two colors to choose from White or Stacked Brick. If you are looking to spend a little more we can also build window retaining walls with stone or railroad ties.
As you see there are so many ways that you can make your home truly custom. Please contact us today to get started on your dream home! 
Talk to our team of home builders in Idaho to discuss building a luxury home near Idaho Falls, Blackfoot, Ammon, Pocatello, Rigby, Rexburg, or Island Park. We also service clients near Park City. If you are interested in building a luxury home in Utah, reach out to our team of home builders in Park City.