Choosing the Perfect Lot for Your Custom Home: A Comprehensive Guide

Choosing the perfect lot is a pivotal step in the fascinating journey of building a custom home. It's about more than merely finding a plot of land; it's about identifying a location that resonates with your lifestyle, aligns with your future plans, and provides an ideal foundation for your custom builder to bring your vision to life. This critical decision influences not only the design and comfort of your home, but also its value and the lifestyle you'll experience.
In this article, we'll guide you through the essential factors to consider when selecting your perfect lot. We'll focus on the location, layout, future HOA regulations, the surrounding area, daylight and lighting, and your long-term plans.
We'll also consider the unique aspects of choosing a lot in various types of locales, such as the beautiful Park City, UT—a location known for its diverse choices, from serene mountain landscapes to vibrant urban settings. By understanding these elements, you'll be well-equipped to make an informed decision, setting the stage for your custom home-building journey.
Location & Layout
Importance of Location
The importance of location in real estate cannot be overstated. Your chosen location directly impacts your lifestyle, convenience, and the appreciation value of your property. It's worth taking the time to research and visit various locations to find one that resonates with you. Do you desire the calmness of a secluded location, or do you thrive in bustling urban settings? In a place like Park City, UT, you can find a range of options, from serene mountain landscapes to vibrant city centers. Remember, while a custom builder can modify your home's design, the property's location remains a constant.
Understanding Lot Layout
The layout of your lot significantly influences the construction and design of your custom home. An even terrain is usually easier to build on, reducing construction costs. In contrast, a sloping plot might present more challenges, but also opportunities for a unique home design with stunning views, especially common in hilly regions like Park City, UT. Additionally, consider factors such as drainage, soil condition, and natural features like trees or bodies of water. A custom builder can provide valuable input on how the lot layout can be optimized for your dream home's design.
Future HOA
Understanding HOA Rules
HOAs are governing bodies that enforce rules within a residential community. They aim to maintain a certain standard of living and preserve property values. HOA rules can affect various aspects of your custom home, including its design, color, landscaping, maintenance, and even the type of mailbox you can use. Always consult the HOA regulations before finalizing your lot in any area, including Park City, UT.
Long-Term Impact of HOA
Future HOA regulations can significantly shape your lifestyle in your new custom home. While HOAs can help maintain aesthetic uniformity and manage common resources, they might also limit your creative freedom. For instance, you might not be able to add certain architectural elements or use particular exterior colors. Hence, it's vital to ensure that any prospective HOA's rules align with your personal preferences and long-term plans for your custom-built residence.
The Surrounding Area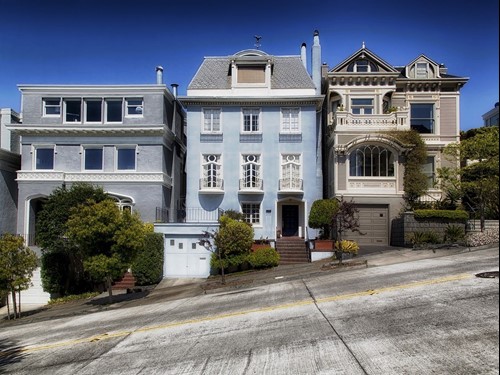 Privacy and Noise Levels
The surroundings of your chosen lot greatly influence the privacy and tranquility of your custom home. It's vital to assess the proximity of neighboring properties, their heights, and potential for expansion. Can they intrude on your privacy or block your views? Noise levels from traffic or communal spaces like parks and schools are equally important. A visit to the site at different times of the day can provide invaluable insights. For instance, a tranquil morning in Park City, UT, might transition into a bustling afternoon, given its lively community and popular outdoor activities.
Potential Developments
Understanding the potential future developments in the surrounding area is crucial. Local planning offices can provide information on proposed developments, like commercial properties or roads, that may impact the tranquility or views of your area. You don't want to wake up one day to find an idyllic meadow replaced by a shopping center. Thus, when working with your custom builder, consider the broader neighborhood plan, not just the current state. This foresight is particularly important in rapidly developing areas, like Park City, UT, ensuring the continuous enjoyment of your custom home in the long term.
Daylight and Lighting
Importance of Sunlight Orientation
The orientation of your lot plays a key role in determining the amount of sunlight your custom home will receive. A house with southern exposure will have plenty of natural light throughout the day, beneficial for reducing energy costs and boosting your home's ambiance. In mountainous regions like Park City, UT, the correct orientation can also significantly enhance the views from your windows and overall living experience.
Home Layout & Outdoor Features
Your lot's orientation not only influences the layout of your custom home but also your outdoor features. A backyard facing the sun's path can make for a warm, light-filled patio, while a shaded front yard can offer a cool, welcoming entrance. When planning with your custom builder, consider how the lot's orientation can enhance your living spaces—both indoor and outdoor—to provide the best possible environment for your lifestyle.
Long-Term Plans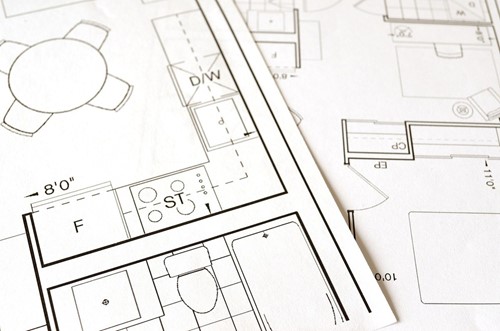 Planning for Future Life Changes
As you select the perfect lot for your custom home, consider your long-term plans. Are you planning for family expansion? Would you need more space or possibly a quiet corner for a home office? Perhaps you're preparing for retirement and seeking a serene environment with minimal stairs. A reputable custom builder can help you select a lot that accommodates your future life changes, making your home in a place like Park City, UT, a truly lasting investment.
Consideration of Resale Value
While building a custom home often involves personal preferences, it's prudent to consider its potential resale value. Factors such as location, lot size, view, proximity to amenities, and future neighborhood developments can significantly impact your home's future market appeal. It's about striking a balance between creating your dream home and ensuring that it remains an attractive property, potentially making a future sale quicker and more profitable.
Life in Your Custom Home
Choosing the perfect lot for your custom home is a crucial decision that affects your lifestyle, comfort, and investment. Carefully considering the location, layout, future HOA regulations, surrounding area, daylight orientation, and your long-term plans, ensures that you make a well-informed choice. Partnering with an experienced custom builder can provide invaluable insights and advice to guide your decision-making process. Whether you're building in diverse locations like Park City, UT, or elsewhere, the right lot is the foundational step in transforming your custom home dreams into reality. A dream home begins with the perfect lot, and the perfect lot is all about the right choices.
For all the information you'll need about custom homes, zoning, lot acquisition, or more, contact the real estate experts at Guardian Homes. Their years of experience and educated agents can help inform anyone about their home options in Idaho or Utah.
Get in Touch
We are dedicated to giving you the best service possible. There is a reason why we have a reputation for being the best custom home builders, and soon enough you'll know why. Building quality homes is our specialty, and we look forward to working with you!