Get Started Building in Park City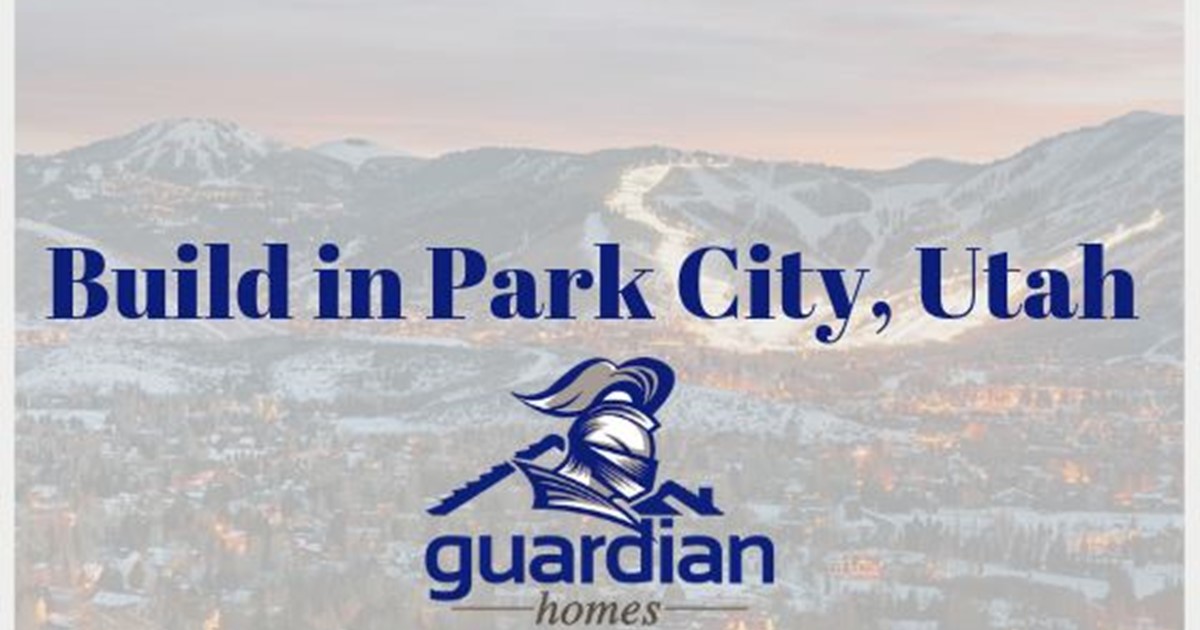 Do not let recent reports of the real estate market in Park City scare you! At Guardian Homes, we can work with your budget to ensure you get exactly what you want for what you can afford.
In a town marked with historically high prices, we encourage homeowners not to be discouraged if Park City is where they want to call home.
Guardian Homes offers premier home building services to homeowners interested in building a custom home in Park City. The good news is that Park City's real estate market is stable and has continued to rank among the best places to live in the United States.
Recent Reports About The Real Estate Market in Park City
According to a recent report by The Park City Board of Realtors, they show a steady increase in housing costs and a decrease in the number of houses sold during 2018 compared to 2017. More people are interested in building new homes in Park City, than buying homes for sale on the market. The report shows that in 2018, the median price of a single-family home in the Park City limits was $2.09 million, a 10 percent increase from 2017. The median price in the Snyderville Basin rose 21 percent to $1.23 million.
To live in Park City, you do not have to spend a million dollars. We can build a custom home on a lot you choose for a price you can afford. Because we have relationships with vendors and contractors in the area, we can offer the best prices and products on the market today. This allows us to offer extremely competitive pricing.
About Park City
Park City, Utah is a city in Summit County that lies east of Salt Lake City. Park City is considered to be in the western state of Utah in the Wasatch Range. There are two predominant resorts, Deer Valley Resort and Park City Mountain Resort, both known for their ski slopes. Park City also hosted the 202 Winter Olympics, at Utah Olympic Park. In town, Main Street is lined with buildings built during a 19th-century silver mining boom that has now been repurposed into shops and dining restaurants.
According to Data USA, Park City, UT has a population of 8,064 people with a median age of 40.4. Data USA also reports that in Park City, the median property value is $872,700, and the homeownership rate is 59.4%.
Get in Touch With Park City Home Builders
If you want to live in one of the most beautiful places in the United States, we can help you make it happen. Our Park City home builders are ready to meet with you to discuss your options. We are happy to work with you and any budget you can afford. If you already own a lot, we get started designing your custom home today. Or, if you want us to help you find a lot, we can help you find the perfect home site.
Get in touch with the premier custom home builder and home drafting services near Park City, Utah. You can call us at (435) 659-5087.
Other Blogs You May Find Interesting
Read other blogs we have written about Park City.