Build on Your Lot Home Builders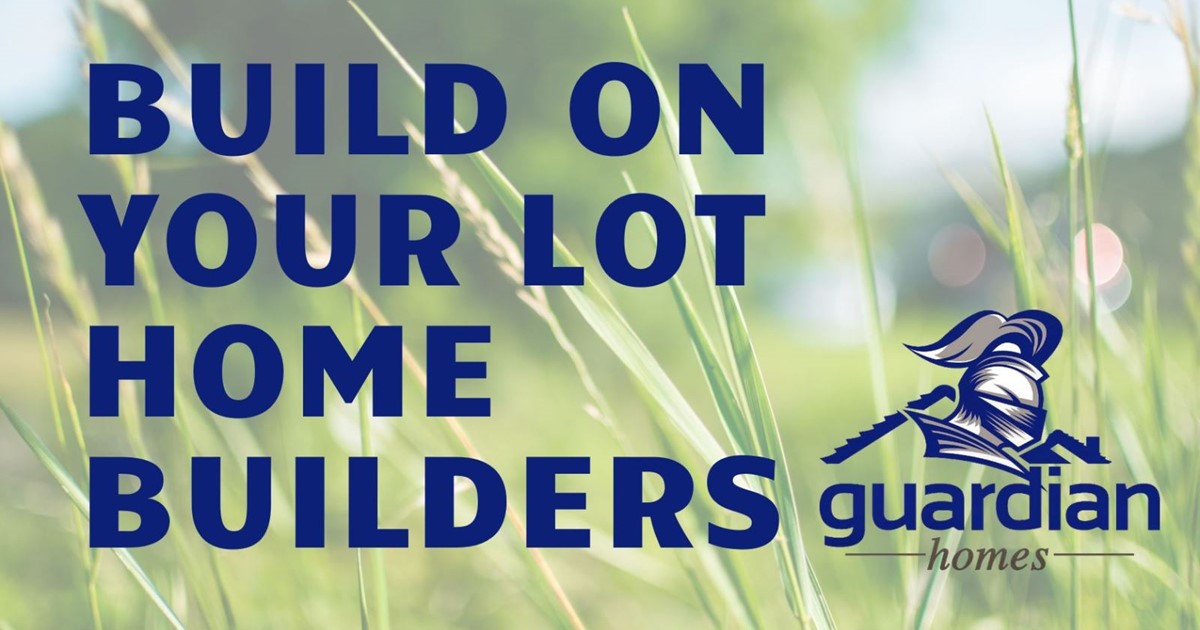 Talking about building on your lot is exciting, and being completely involved in the process is even more rewarding. Chances are you want to build a custom home on a lot you already own or are ready to purchase. If that is the case, the team at Guardian Homes can help guide you. We help families build the home of their dreams on the land of their dreams.
Steps to Build on Your Lot
Location
Do you have a piece of property out in the countryside, or a lot of land closer to town? If you are ready to build on your lot, we can help you anywhere you choose.
Design
Our design team and draftsman meet with you to design and develop your dream home. We guide you through the home building process and present you with floorplan, 3d renderings of your custom home. Choose colors, finishes, materials, hardware and more.
Finances
We have been in the home building industry for over 10 years and are experienced in handling the complex financial side of home building. We can guide you through obtaining permits, construction loans and filling out contracts. We want to make building a home as easy as possible for you.
Build On Your Lot
Building on your lot means you want to build to last. With Guardian Homes, you can see your very own creation come to life from idea, to paper, to construction and built exactly as you want. Guardian's completely custom homes are built with integrity and never sacrifice quality.
Contact Custom Home Builders
Guardian Homes is your full service custom home team. From drafting and design, to quality construction and superior customer service, you are in the best hands with Guardian. Reach out to us at our office in Idaho Falls or Park City, we would be happy to help you get started.