Building An Energy Efficient Custom Home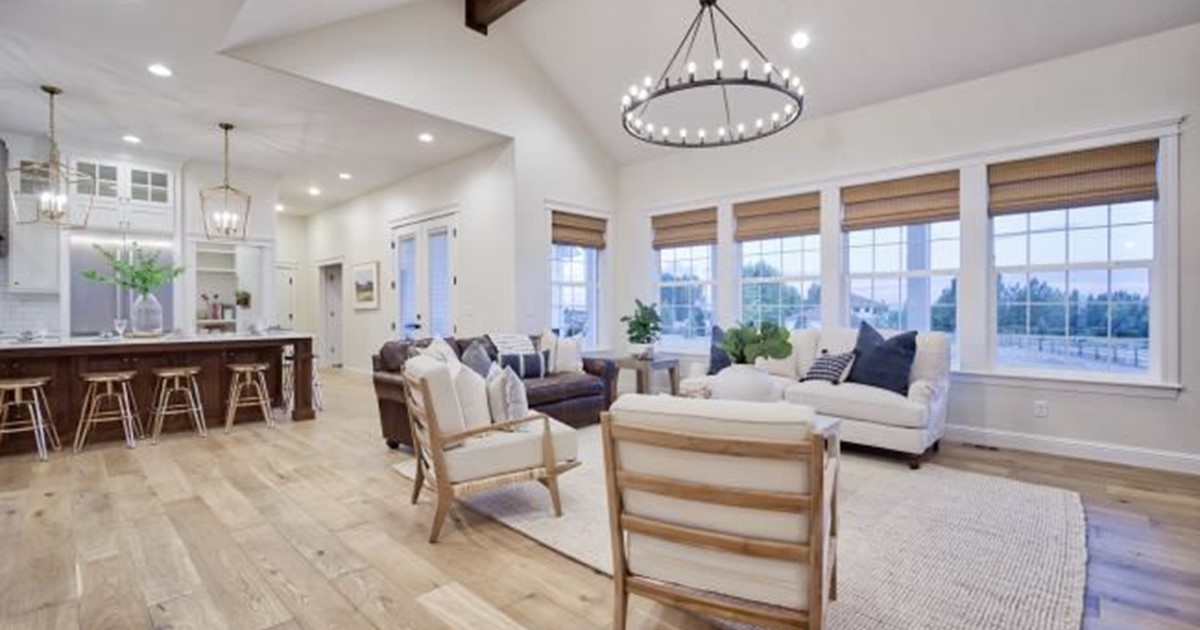 Are you interested in building a new home but concerned about the environmental impact of your new home? Building an energy-efficient custom home is no longer the alternative way of home building, but it is becoming a new standard. If you are concerned about the footprint your home leaves behind, we suggest considering these green options for your new build.
Consult our team of experienced custom home builders in Idaho Falls or Park City to discuss your options. At Guardian Homes, we pride ourselves in our ability to help homeowners design and build a beautiful custom home that is also energy efficient.
Green Efficiencies in New Home Construction
When you work with Guardian, we can help you make sound environmental choices that work within your budget. There are many green products and smart building options that can add value to your home, decrease the home's environmental impact and make your home perform better. You can aim to improve your new home's efficiency and environmental impact with our tips.
Green Home Building Options
Go green while building your own dream home with Guardian. Read on for more energy-efficient custom home options.


Smaller Floor Plans


Guardian Homes can design a beautiful smaller square footage home which will have a smaller environmental impact. We can work with you to create a floor plan that optimizes every space of your new home and without giving up any feature you request. Our expert draftsman can thoughtfully design a layout that fits your lifestyle while keeping the space manageable and cost-effective. Guardian recently started a

new development in Idaho Falls

, The Avenues, which features smaller footprint homes. Check it out for ideas or contact us to begin building in

The Avenues

.

Programmable Thermostats


Technology has aided in green living efficiencies and added a new level of convenience for homeowners. Sophisticated programmable thermostats can save you money and are easily accessible from your smartphone. A high-technology thermostat reduces your utility bills and saves the environment by reducing energy production. Program your thermostat to adjust settings based on the time of day, when you are out of town, and more.

Energy Star Windows


Energy star-rated windows reduce sound and also decrease heating and cooling costs. These high-performance windows include advanced technologies, such as protective coatings and improved frames. They also block ultraviolet sunlight, which protects carpets and furnishings from discoloration.

Energy Star Appliances


Energy star-rated appliances, such as refrigerators, dishwashers, and washing machines take your new home a step further to reduce water consumption and energy emission. When you purchase energy-star-rated appliances for your custom home, not only are you adding value to your home, you are also saving energy and money over time. Energy star-rated appliances operate more efficiently and use less water than standard models.

LED Lighting


You can save money on energy bills and do your part to lower your footprint, by choosing LED lighting options for your new custom home. Homeowners benefit when they invest in energy-efficient lighting because energy-efficient lights use less wattage, provide a greater amount of light, and don't have to be changed as often.

Roofing Materials


Even your roof can be energy efficient in today's day in age. Guardian Homes can work with you to select a roofing material that will make a huge difference in your home's energy efficiency. A "cool roof" uses a product that reflects the sun's energy away from the roof, cools faster, and holds less heat. Installing a proper amount of insulation can also defend against snow and ice damages.
When you are building a new home, it makes sense why you would want to be as energy-efficient as possible. You save money in the long run and build a better quality home. An energy-efficient home aims to reduce its energy consumption, while still providing you with all of the luxury comforts you are looking for. Energy-efficient homes can protect you from harsh climates, save you money on your utility bills and reduce your home's overall energy consumption.
If you have questions about our energy-efficient building strategies, please contact us. We're happy to answer questions and discuss building your new energy-efficient custom home.