Designing your Custom Home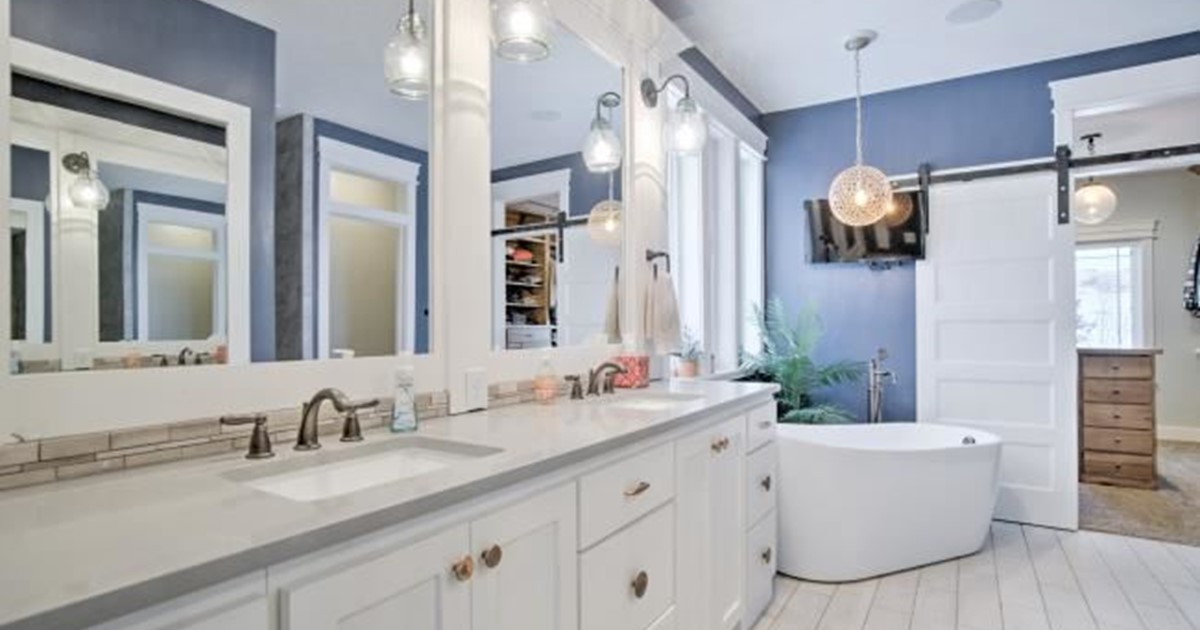 When you build a custom home, you get to design each and every feature you see - both interior and exterior. From paint colors to cabinets, floors, and doors designing your home is fun with Guardian Homes. Below we cover a few of our favorite design elements.
Paint Colors
When choosing the color scheme of your new home, we help you as much or as little you need. We review your Pinterest boards and let you look at our samples in our showroom. This is typically one of the homeowner's favorite parts of custom building.
The exterior of your home should be both inviting and functional. Popular colors recently include grey, navy, and beige. For the interior paint, go room by room with our interior designers to select the perfect combination and flow. Whichever color you decide is perfect for your new home, we can make sure it becomes a reality.
Flooring
One of our favorite features of a home is flooring. Flooring is an important aspect of your new home because it serves both a functional purpose and helps establish the style of a room. From cozy carpet to hardwood floors, tile, and even concrete, Guardian Homes offers homeowners endless flooring options.
Hardwood floors are a popular flooring option for living rooms, foyers, and other high traffic areas. Hardwood floors are easy to maintain, look nice, and have great resale value. Choose from custom a variety of finishes, board sizes, and graining. Guardian has even used engineered wood.  
Guardian homes can help you select any texture, color, and style tile for your new home. Tile can be more expensive but is extremely durable and resistant to scratches. Tile is great for the kitchen and in the bathrooms. Indoors and out, tile and stone are beautiful ways to transform any space.
Carpet gives a soft look and warm feel to a room, which is why most homeowners prefer carpet in their bedrooms. Not only does carpet help with noise control, but it is moderately priced and easy to maintain.
Cabinets
An interior designer at Guardian can help you make the right cabinet choices so that everything about your cabinets is just the way you want it. Whether it is for your kitchen, bath, closet, or laundry room, or office space, we have cabinet solutions for your new custom-built home.
We help you choose the perfect layout to make the most out of your cabinet space. When selecting cabinets for your home, you get to choose from a variety of wood types, finishes, door styles, hardware, and organizational features
Custom Home Building Options
When building a custom home, the design options are endless. There are more new home options besides cabinets, flooring, and paint. From woodwork and trim to countertops, and lighting, we can go on and on about the features of your custom home. There are even more upgrade options like fireplace mantles, designer vent hoods, freestanding tubs, and more!
When you are ready, contact Guardian Homes to discuss designing and building your dream custom home. Visit our office and showroom in Idaho Falls, or contact our office in Park City, Utah.