Living Coral Crowned Color Of The Year For 2019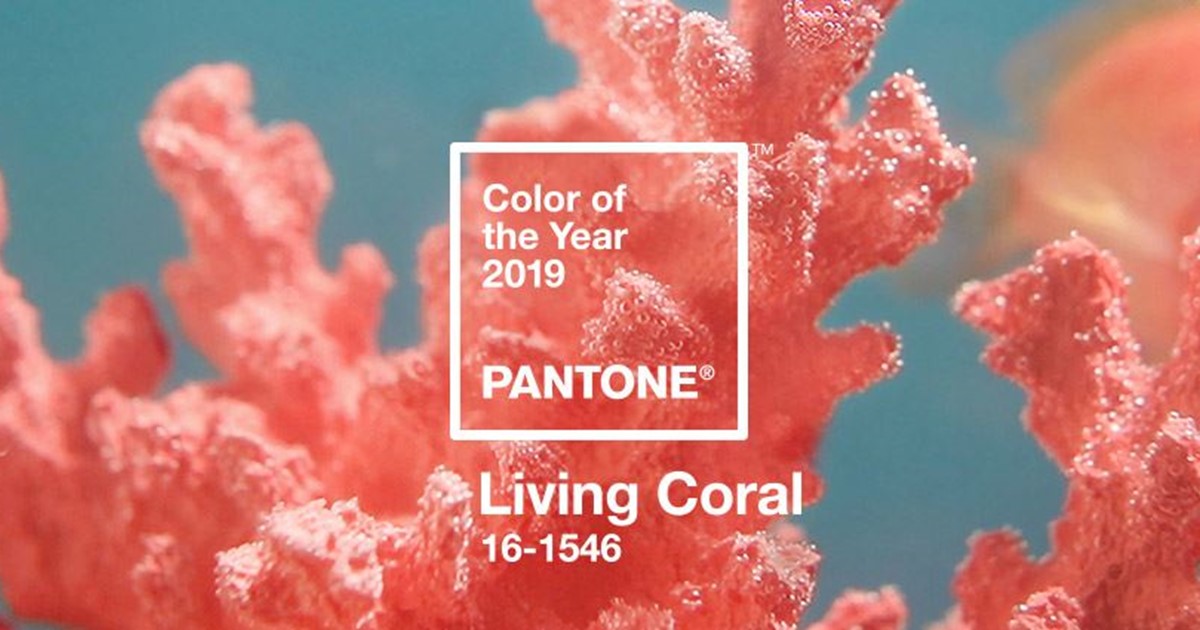 Pantone describes the 2019 Color of the year, PANTONE 16-1546, as vibrant, yet mellow. We couldn't agree more!
Surprised, was our first impression. This color choice was not expected, especially considering last year's hip and trendy ultraviolet purple. Living Color definitely brings a new twist.
Why Pantone Chose Living Coral
Pantone's 2019 choice provides comfort and warmth in our digitally focused environment. They understand that social media has increasingly become a part of our daily life. Pantone explains "we are seeking authentic and immersive experiences that enable connection and intimacy".
Living Coral is a sociable, playful, yet nurturing color that appears in our natural surroundings. From the obvious places like seashells and coral to other natural elements like the grand canyon, flower petals, and sunsets, this hue can be found in the most beautiful places.    
To learn more about this lively new color, see this article from Pantone.    
About The Pantone Color Institute
™
Each year, for over 20 years, Pantone has announced its color of the year. After thoughtful consideration and trend analysis, Pantone's color experts make their much-anticipated selection. This has influenced industries, from fashion to furnishings, as well as graphic design and more.
"Color is an equalizing lens through which we experience our natural and digital realities, and this is particularly true for Living Coral," Leatrice Eiseman, Executive Director of the Pantone Color Institute, said in a statement.  
To play with this new color and see how you can incorporate this shade into your designs, check out the five different color palettes that Pantone suggests using to feature Living Coral.
Incorporating Living Coral In Your Design

We can help you decide how to Use the Pantone Color of the Year 2019 in your designs. From wall paint color to accents, countertops, and flooring there are many ways to sprinkle or pop Living Color in your new custom home. Read on to learn more.
Living Coral for your Countertops and Flooring
Maybe you decide to choose a granite slab that has gorgeous coral veins, or perhaps you opt for a tile floor on the warmer side, it is no problem for Guardian's design experts to tastefully add this lively color into your home.
Our design experts can help you choose the best flooring option for your family now and in the many years to come. The various options of flooring that utilize this hue are endless. Stone, tile, and hardwood floors would all look gorgeous next to a warm white or greige wall.
Some other countertop options that we could incorporate coral undertones to range from marble, to quartz, and wood. The kitchen is the heart of the home, and we think the perfect place for a warm and energizing color is this high traffic space. We can subtly incorporate living color in your kitchen by building a chopping block island with a coral stain or
Painting Your Walls Living Coral
If you absolutely love this new color, try using it in your dining room or office. Living Color pairs well with a room in your home where you want to be embraced with warmth and nourishment. This life-affirming coral hue brings a sense of energy and comfort to a space.
Some people may find this color overbearing or loud, so we suggest to play the color down by painting it on the walls in a smaller space. Living Coral is a perfect wall color for a bathroom. Who doesn't love a beach themed bathroom?
Add Living Coral Accents
If you do not want to be as bold as painting your bathroom or office, consider adding small pops of "Living Coral" through your interior design. Lighting fixtures, backsplash tiles and hardware are nice little touches that do not demand your attention in a room. We even design a brick wall with a coral hue as a nice accent.
Guardian can work with you when designing a new custom home. Our designers are current on the latest trends, ensuring the finished product is exactly as you want it while making sure it is a lasting and timeless masterpiece of your own.
Contact Guardian Homes
Guardian Homes was founded in 2007 and has a proven track record of building superior custom homes throughout Eastern Idaho and parts of Utah, Wyoming and Montana. To meet with our team, reach out to us in Idaho Falls or Park City. We look forward to building your dream home.