Design Trends for your Custom Home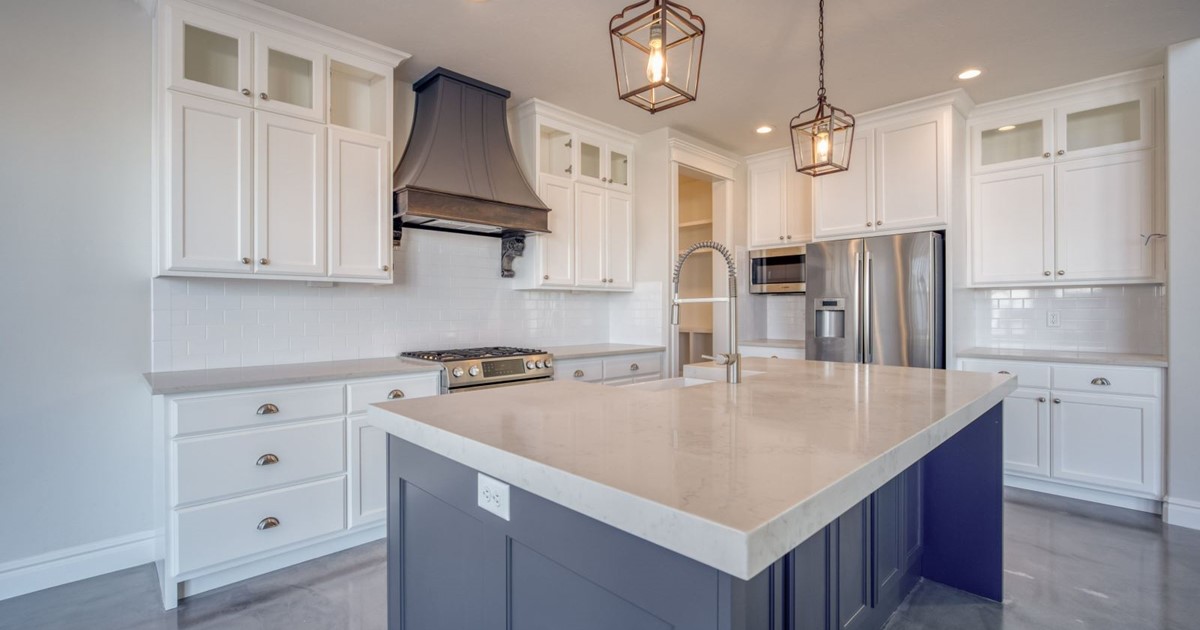 Are you ready to start building and designing your new home with Guardian Homes? You may be looking for the latest in home decor trends. Luckily, we have you covered. From materials, to fixtures and fittings, we cover all the latest design trends in 2019.
 
Design Trends of 2019
1. Natural Accents
Enjoy natural outdoor vibes inside your home by decorating the interior spaces with organic-based materials. This year we have seen a move towards natural materials including stone, copper, concrete, and granite. These elements will help bring an organic ambiance to any space. We have used rope for indoor hammocks and playrooms, woven chandeliers, copper sinks and concrete stairs in previous homes and know we can tap into your unique style to offer natural elements in your custom home.
2. Window Walls
Creating a window wall can highlight your home's best outdoor views and provide natural light. Window walls can be daunting to design, but with the help of Guardian Homes and our experienced draftsman and designer you can be assured it will be constructed perfectly. We know how to take advantage of benefits like natural daylight and views, while combating the challenges of privacy, security, and performance.
3. Mixed Metals
Do not be scared to mix metals. We can show you how to creatively combine copper, gold, chrome, iron, or brass! Some designers insist that the faucet match the hardware and the light fixture finishes, but we like a mixed-up appearance. We absolutely love meshing both warm and cool metallic tones for a sophisticated look.
4. Full-tile backsplash feature walls
Design your kitchen with a striking feature wall with countertop to ceiling backsplash tile. Backsplash design has become more creative and whether your style is bold or traditional, you can inject your personality in your kitchen backsplash. Higher backsplashes not only add a modern feel to the space, but also brightens up the kitchen.
5. Colored Islands
We are all about using a punch of color on kitchen islands! Contrasting islands are a great way to add visual interest. Not only do colored islands grab your attention, it is also another way to create a memorable, personalized look exclusive to your home.
6. Dining Nooks
Homeowners are opting to incorporate small dining nooks in the kitchen for a warm and inviting place for their family to gather. More than a place to eat together,  the nook can be a comfy place to play games and lounge. Built-in bench seating in a dining nook is popular for storage, style and an efficient use of space. Dining nooks are also an attractive feature that gives your kitchen a custom, high-end look.
7. Freestanding Bathtubs
Take a vacation to your destination bathtub in your own custom home. Enjoy a spa like bathroom in your master bathroom when you have a freestanding bathtub. Sleek, sophisticated, and beautiful all on their own, freestanding tubs are an eye pleasing focal point for any custom bathroom. Get away from it all, and stress no longer when you are enjoying a bath in your freestanding tub.
8. Moroccan Tile Floors
Moroccan-patterned tile floors can make a big statement in your custom bathroom. They work well with bead board, wainscoting, and shiplap. We love that the bold and geometric shapes are cohesive with many styles: farmhouse, modern, retro and more.
9. Natural Wood Vanities
Wood vanities can bring a sense of warmth to a bathroom. Unpainted or natural wood vanities allow grain and knots to be visible which can add texture to the space.


Contact Our Custom Home Builders
Guardian Homes is ready to make your dream home a reality. Headquartered in Idaho Falls, Idaho, Guardian operates in Idaho, Utah, Washington, Montana, and Wyoming. Whatever design you choose, Guardian Homes can make sure it's installed correctly and professionally. Contact us today to get started on building your dream custom home.